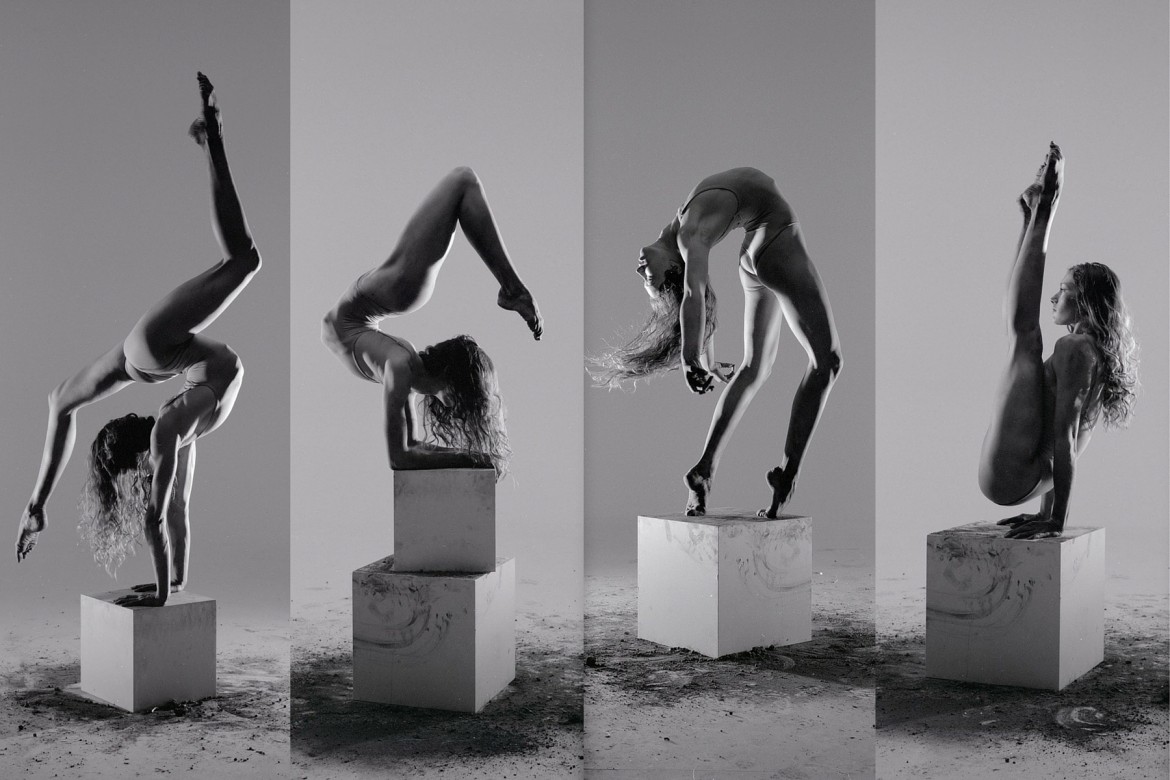 We are so excited to welcome another brilliant individual to our coaching team and fill our timetable with more awesome classes…
Commencing Thursday 16 June we have scheduled another HANDSTANDS session in the week and a new SPLITS MOBILITY class, both coached by the ridiculously talented Lucia Carbines!
Yes, that is Lucia in the above images… Can you see why we're so excited?
With a natural flair for the performing arts, Lucia's younger years were spent training in music, dance and acrobatics. In 2008, at just 14 years old, she was chosen for the 'Aerial Angels' elite team where she found her true passion and started training meticulously in contortion and the aerial arts.
By 2011, Lucia was performing professionally in high profile corporate events across Australasia and touring internationally in major productions. Lucia has just recently returned home from four seasons touring throughout Australia, New Zealand, Japan, Canada and the United States starring as 'Miss A in a Bubble' in the New York smash hit 'Empire' by Spiegelworld.
As well as performing, Lucia also loves coaching, sharing her skill set and thrives on helping her students discover their true physical potential. She has more than six years of teaching experience and holds a Certificate III in Fitness and a Diploma of Sport. Her unique knowledge, further education and years of international stage experience make her invaluable to a student of any level.
Lucia will take the Thursday morning EQUILIBRIUM class from this week onwards and also cover the evening class for the next few weeks whilst our gorgeous Melanie is away being a stunt extraordinaire!
We will launch the following classes next week;
HANDSTANDS
Thursday 7:00pm
This class is for the keen hand balancer or for those who wish to begin taking their handstands more seriously. The hour will be spent working on alignment and balance, improving shoulder girdle health, strengthening your core, conditioning your wrists and increasing overall body awareness with individualised training and drills.
SPLITS MOBILITY
Thursday 8:00pm
This class is perfect for those wanting to improve their splits, learn awesome leg skills and holds, or simply take their hip range to the next level. The hour will be spent stretching and strengthening the hips, improving pelvic girdle health, and learning specific skills and drills designed to improve active range of motion, balance and stability.
We cannot wait to deliver these classes to all of your deserving bodies. But we have a feeling that they will be in high demand so please book yourself in HERE to avoid disappointment.
As always, please do not hesitate to get in touch if you have any questions or enquiries.
Happy Monday from all of us at The Movement Academy!