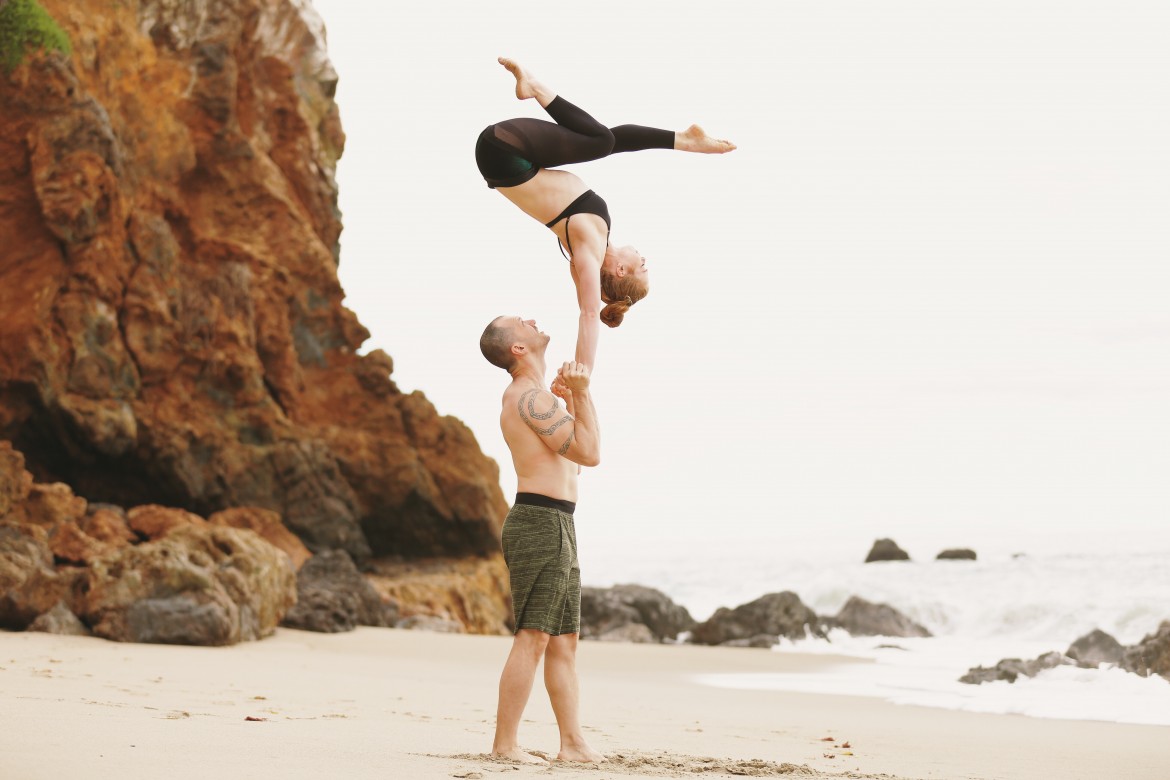 It is with great pleasure and immense pride that we introduce more classes to our timetable and welcome the next brilliant coach to our team…
Starting this coming Monday, we will begin running specialised handstand classes coached by the incredible Caitlin Cook!!!
This young lady is undoubtedly at the top of her field and we are ridiculously lucky to have her with us.
Caitlin Cook trained competitive gymnastics for 15 years before leaving structure behind and finding circus. Along with experimental movement and dance, Caitlin focuses on hand to hand partner acrobatics and handstands. She also performs and coaches with partner Dane – together they are the electrifying pair known as Duo Die Acrobatics (pictured above).
Using gymnastics based progressions and strength work, Caitlin loves training and sharing her knowledge with anyone who wants to move. She holds a Gymnastics intermediate coaching qualification with GymNSW and is currently working towards a diploma in Sports Coaching and Recreation at the College of Sport and Fitness, Sydney.
Handstands are a never ending process and we acknowledge that many of you are at different points in your movement journey, so we have taken special care whilst structuring these new classes to utilise your strengths but also strengthen your weaknesses.
Beginning Monday 11 April, the timetable will include;
7:00pm HANDSTANDS
This class is for the keen hand balancer or for those who wish to begin taking their handstands more seriously. The hour will be spent working on alignment and balance, improving shoulder girdle health, strengthening your core, conditioning your wrists and increasing overall body awareness with individualised training and drills.
8:00pm HANDSTAND MOBILITY
What's getting in the way of your handstands and calisthenics success? Shoulder mobility? Pelvic tilt? Middle splits? This class will improve your architecture by focusing on hamstring and calf lengthening, shoulder openers and core control that will pave the way to better movement and allow you to spend more playing upside down
Some of you will be more suited to one class or the other. Some of you will benefit from both! But as always, please do not hesitate to get in touch if you have any questions or if you would like to know what is best for you and your current movement capabilities.
We cannot wait to deliver this beautiful piece of programming to each of you!
Bookings can be made HERE.
Happy Handstanding!