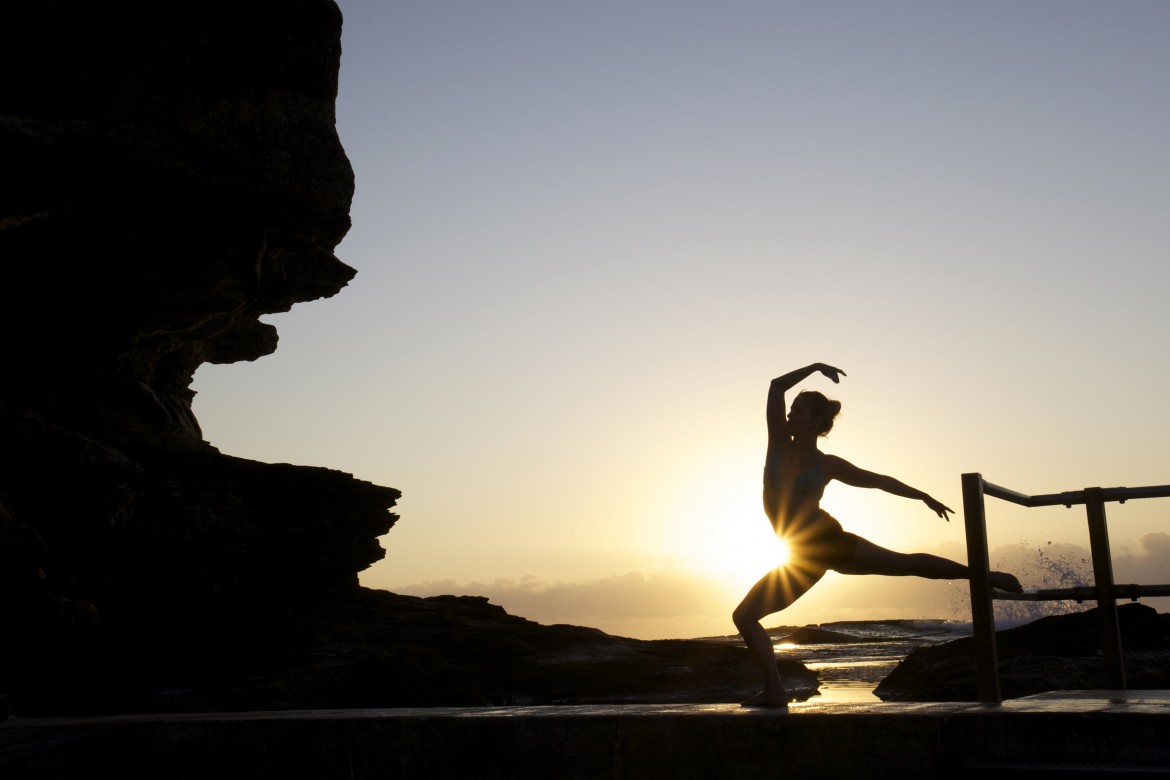 We have some good news and some bad news…
Thankfully there is plenty of the good news so let's get the bad stuff out first!
As we all know, our favourite ballet coach Matthew will be leaving us at the end of the week to begin rehearsals for the Australian tour of Singin' In The Rain. We will all miss his talent, detail, professionalism and (most of all) music choices but wish him all the luck in the world on his next hard-earned adventure. We love you Matt x
Which leads us to the good news…
We are incredibly excited and honoured to introduce Miss Emma Hawthorne (pictured above) as our new BARRE coach!
Since graduating from NIDA in 2004, Emma Hawthorne has toured in major musicals, dance shows and plays across Australasia. Some of her performance credits include Wicked, Annie, Dr Zhivago, West Side Story, Kiss Me Kate and Fiddler on the Roof. Recently this year, Emma pulled out her pointe shoes again to perform in 'Music for Tutus' at the Opera House, dancing excerpts from ballets including The Nutcracker, Sleeping Beauty, and Swan Lake. 
In 2009, Emma travelled to New York for further study and trained full time at Steps on Broadway dance studios. During this time, she not only developed her technique but was exposed to a variety of styles that influence her teaching and choreographic style to this day.
In 2012 Emma completed her 200hr Yoga Teacher Training with Byron Yoga Centre. In 2015 she studied in Bali for her 500hr teacher training and is currently completing her final assessments for this and her Certificate IV in Yoga Teacher Training. Emma is also a highly sought after dance teacher and choreographer, teaching regularly at Sydney Dance Company and NIDA.
Emma has a passion for combining holistic and creative practices to allow students to be more self expressive, passionate and balanced.
But there's even more good news…
Emma will also be combining her extensive dance and yoga experience to launch our newest class on The Movement Academy Timetable… STRETCH!
STRETCH will be a class devoted to lengthening muscles using a variety of techniques including dynamic, static, and PNF stretches to increase your flexibility and fluidity of movement. Emma will also place a strong focus on using the breath to help release tension and enable students to move deeper into postures.
So starting next week, our stunning Emma will be coaching the following classes;
TUESDAY 5th APRIL
7:00pm BARRE (Beginner)
8:00pm STRETCH (All Levels)
FRIDAY 8th APRIL
10:00am BARRE (Intermediate)
11:00am STRETCH (All Levels)
We hope you are as excited as we are and as always, please do not hesitate to get in touch if you have any questions at all!
Bookings can be made HERE.
Yours in good movement 🙂