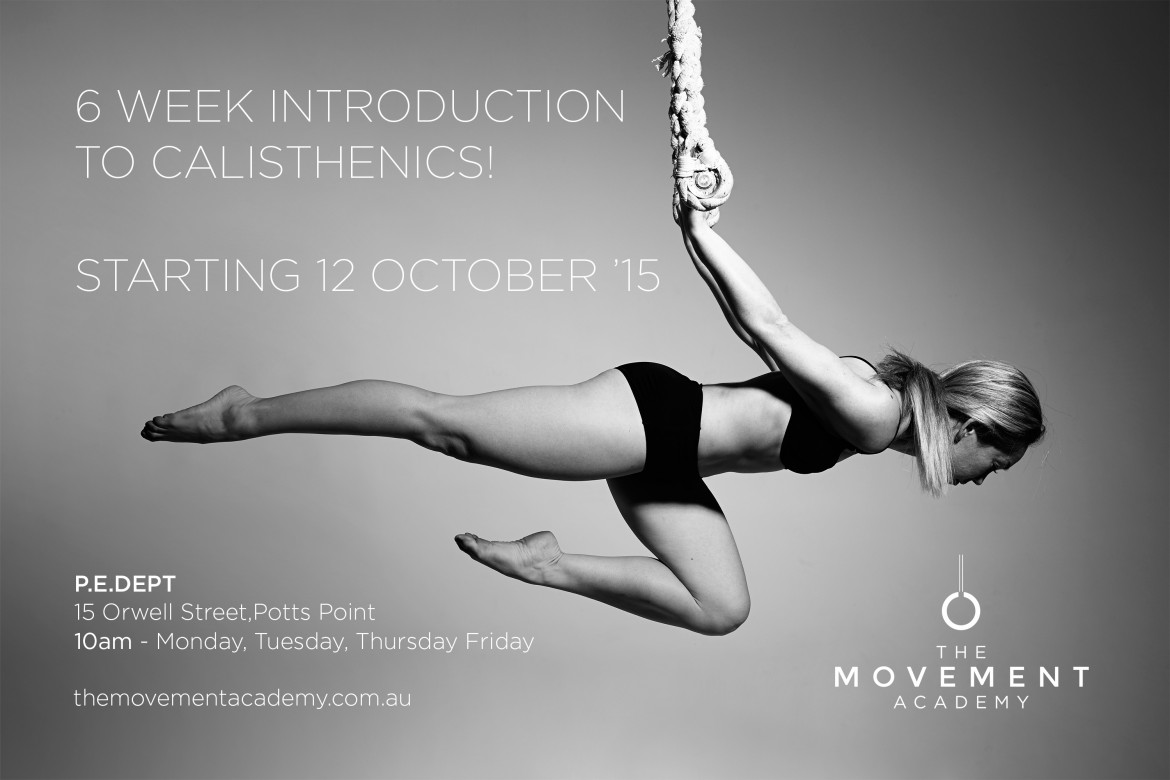 The first of many programs run by The Movement Academy launches at P.E. Dept. in just over a week!
We are so excited to be teaming up with Sydney's leading boutique gym for our intensive, 6 week long workshop in movement fundamentals beginning Monday 12 October 2015.
Before announcing a more flexible and accessible timetable, we will focus on training this core group of 8 movers in the art of calisthenics, elite strength and high order functional movement.
And there are still spaces available!
We will expect our participants to attend as many classes during the 6 weeks as possible but understand that this is a big commitment and difficult to schedule in many circumstances. Our programming and fee has been designed so that participants can, if necessary, miss out on the odd class and catch up in their own time.
Please read through the finer details below and contact us at info@themovementacademy.com.au for further information.
We look forward to moving with you…
Course:
Introduction to Calisthenics
Course Length:
6 Weeks
Start Date:
Monday 12 October 2015
End Date:
Friday 20 November 2015
Venue:
P.E. Dept.
15 Orwell Street
Potts Point NSW 2011
Schedule :
Monday 10:00am-11:00am Levers
Tuesday 10:00am-11:00am Legs
Thursday 10:00am-11:00am Press & Pull
Friday 10:00am-11:00am Flexibility & Equilibrium
Fee:
$492.00 all inclusive
Please Note:
– Fee includes full unlimited access to P.E. Dept for the 6 weeks
– Already a PE Dept member? Fee is only $330!
– Brief descriptions of class styles can be found here on our website
– Maximum of 8 participants